Fawcett Plumbing can help you to clear your blocked drains Adelaide. Affordable pricing, pensioner discounts and payment plans available. Guaranteed work. Fully qualified tradesmen. Great customer service.
Blocked Drains Service Adelaide
The Fawcett Difference...
If you're looking for experts in blocked drains in Adelaide, call Fawcett Plumbing. We have over 18 fully trained and qualified plumbing technicians.
We are on call 24 hours a day, 7 days a week. All of our blocked drain workforce have police clearances too, so you can rest assured that you're in safe, capable hands. Our highly skilled and dedicated Adelaide plumbers have over 250 years of combined experience in the plumbing industry.
Whether you have a blocked drain or a blocked sewer pipe, Fawcett Plumbing can clear your drain and get your system back to its best in no time at all.
Had Troy come out and replace my hot water unit. I phoned in the morning with no hot water and I was up and running again by the afternoon. Very very happy with the prompt and efficient service that I received. 10/10 would recommend!!
Had a new power board and down lights installed....price quoted was very reasonable, workmanship excellent and Andrew was efficient and ran me through everything I needed to know. I have used the Fawcett Group before and they continue to carry out 1st grade work. Highly recommend.
Called this morning about a blocked pipe in the bathroom and Ian was at my place by 12pm. Worked his magic and sorted our issue perfectly. Very informative and professional. Highly recommend Ian and the Fawcett Group.
How to SAVE money and Avoid Being Ripped Off When Hiring Your Plumber
BONUS GIFT: Get A $50 Voucher inside to use on your next service!
Adelaide Blocked Drain Specialist
Fawcett Plumbing are a team of fully licensed plumbers who are able to attend to all aspects of drainage problems.  We promptly handle the clearing and repair of internal and external drains. We serve domestic and commercial properties. There is no job too big and no job too small for us.
Whether you have a blocked kitchen sink or a blocked sewer, we will get your drain flowing again with minimal fuss.
We offer same-day emergency plumbing repairs. Our plumber technicians are on call 24 hours a day, 7 days a week. We never close! If you need efficient and reliable work done, call Fawcett Plumbing today.
Close Circuit TV drain surveys are the most cost-effective way to find the cause and degree of a drainage problem. If you have a blocked sewer, stormwater, toilet or any other drain that doesn't seem to go away, there's probably a larger problem.
With our CCTV technology, we can identify exactly what the problem is by inserting a small camera attached to a cable. The camera & cable are able to reach the entire length of the drain to get to the root of the problem.
From there we can see exactly what needs to be done without having to guess.
Hydrojet Drain Cleaning Adelaide
At Fawcett Plumbing, we use state-of-the-art equipment such as a high-pressure water jet to help clear blocked drains and improve the health of the pipe.
HydroJet works by inserting a flexible cable into the blocked pipe, water pressurised to 5000psi is shot through the nozzle attachment.
Build ups and blockages are completely removed by the HydroJet. Even tree roots are easily sliced through and the drain scoured clean.
With years of experience in the field, we know that using a Hydrojet is the best way to help with blocked pipe issues.  HydroJet is specifically designed to tackle a wide variety of blockages and other drain issues.
Your Blocked drain Fixed in 3-Easy Steps...
We've made it really easy to get your blocked drain fixed, so you can tick it off your to-do-list and get on with life…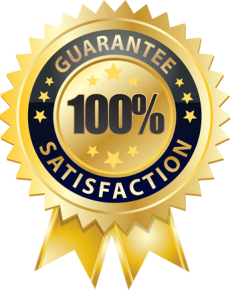 Here at Fawcett Plumbing our customers satisfaction is our #1 focus! Therefor in the unlikely event you're not 100% happy with the job we've done unblocking your drain, simply let us know and we'll fix or repair the issue for free until your 100% satisfied. – That's the Fawcett Promise.
Common Causes of Blocked Drains
Blocked drains and pipes can be caused by a variety of things. These can start as a minor issue, but then quickly escalate into something much more severe.
A blocked drain can cause slow drainage, corrosion, flooding and in extreme cases, sewerage backup and rather costly repairs. Preventing blocked drains starts with understanding what causes a blocked drain.
Here are the most common household causes of a blocked drain:
Blocked drains and pipes show some obvious warning signs. You should pay attention to drain issues before a small problem becomes a large and costly repair. The symptoms of a typical blocked drain can include:
Smell
Overflow
Strange Noises Coming From The Drain
Taking Too Long To Drain
DIY Tips to Clear Your Blocked Drain
The first thing to keep in mind that prevention is always better than cure. It may seem easy and convenient to pour your used cooking oil down the drain but when you do, you can almost guarantee that you'll end up with at least a partially blocked drain.
You may be pouring the oil down the drain in liquid form but as soon as the oil cools down, it hardens and that is what causes the drain to block. It tends to all pool in one section or area of the drain and can also trap small bits of food and other matter as they wash past. Without regular drain maintenance, your pipes will end up blocked. If you've got a blocked drain in Adelaide, give Fawcett Plumbing a call. 
The worst part is, it can't be swept under the rug, so to speak. The longer you leave it, the worse it will get. So it is important that you do something to look after your drains on a regular basis. So how to unblock a drain yourself?
Try some of these simple steps below:
Install a drain strainer to trap bits of food and other particles before they reach your drain.
Clean used oil and grease from your pans with a paper towel and throw them in the bin rather than pouring them down the sink.
Ensure the water you use to wash up  is as hot as possible so that it breaks down the oil and grease.
Pouring boiling water down the drain can be an effective and simple way to break down at least some of the oil/grease build up that may be in your drains. Note that this will only work if the blockage is not already too big.
For the more technically skilled, cleaning the U-bend of the pipe is also an effective method of maintaining your drains. Start by putting a bucket under your sink, loosen the slip nuts at either end of the pipe. Once it's free, empty the contents of your pipe into your bucket and give the pipe a good, thorough scrub, once you're satisfied that it is clean, re-attach and make sure that the nuts are tightened to prevent any possible leaks.
If you have tried the above steps and you're still having issues with your blocked drains in Adelaide, give Fawcett Plumbing a call. We are ready to clear your blocked drains Adelaide. Our technicians are on call 24 hours a day, 7 days a week.
How to Avoid a Blocked Toilet
We've all been there. It's just a normal trip to the toilet, or so we thought. After doing the deed, we press the flush button and to our horror, the water and whatever's in it starts rising. A scary sight and a situation that nobody wants to be in!
Although there are several reasons your toilet won't flush or may cause a clogged toilet, such as insufficient water flow or a backup problem, it is important to note the things you can do on your end to prevent such a problem . 
To Flush or Not To Flush?
We've all thrown stuff like wipes, napkins, floss, hair, diapers, grease or oils, leftover food or medications down our toilet at some point thinking we can get away with it. Over time however, an accumulation of all of these can and will eventually cause a blocked toilet drain.
Here's one simple test you can do to know if what you're thinking of flushing down the toilet will flush without causing a blockage:
Fill a container with water
Put the item in, swish it around in the water and leave it there for about 10 minutes 
If you don't see any change or if the item doesn't disintegrate in water, then don't flush it!
Prevention is Better Than Cure
This may seem a minor detail but some households, especially those with limited space, tend to put shelves right above their toilets. Although this is a good space saving idea, items that we put here such as extra toilet paper, soaps or combs have the potential to be knocked into the toilet bowl. Keeping the area around the bowl free of any item that may fall into it will save you from a blockage or needing toilet repair and replacement.
Also, if you have kids, it's best to also educate them of what can and cannot go in the toilet, like their toy boats or action figures that shouldn't be swimming in the toilet bowl! 
Now that you know how you can prevent blocking your toilet, a day may come when you still get a blockage. If the plunger doesn't work or you suspect there is a deeper cause to the blockage, it is best to have a professional plumber come and have it checked. The Fawcett Group have experts ready to attend to your blocked drains Adelaide, 24 hours a day, 7 days a week.
Blocked Drain Specialists Anywhere In Adelaide
We specialise in fixing blocked drain problems across Adelaide. We are available for fast affordable results across the region including:
Get A Price For Drain Cleaning
Simply complete the form below, and tell us more about the work you require. We'll then review it and get a FAST quote out to you within 24 hours