Rainwater Tank Installation Adelaide
Fawcett Plumbing can help you save on bills by installing a rainwater tank. In this age of sustainability and health consciousness, it's never been a better time to consider completing your home with its own rainwater tank. It will drive down your water bills, safeguard yourself from restrictions, and offer a chemical-free water supply for your family and home that makes life easier and tastes great too.
Simply complete the form below & we'll get back to you within 24-Hours. For all emergency services, call 1300 328 238.
Rainwater Tank Replacement, Installation and Relocation
We've installed rain water tanks at private and commercial properties for our clients, all over Adelaide. In order to ensure that the water tank fills up rapidly for your needs, we will work with you to determine potential locations for your water tank where it will be able to collect the majority of the runoff from the roof.
Adelaide's best rainwater plumbing team
So, if you're thinking about getting a rainwater tank, only trust Adelaide's best rainwater plumbing experts right here at Fawcett Plumbing. We'll ensure your installation becomes a fully integrated part of your stormwater and mains water setup at your home or commercial premises, with fully tailored solutions that suit your property, needs & budget. Get in touch with Fawcett Plumbing today for a fast response.
Is it time to get your tank plumbed-in? Is it time to get your tank plumbed-in?
How often have you heard or watched all that water running off your roof and into your stormwater system and thought 'What a waste!'? Too many people think proper rainwater tank installation cost, complexity and regulations are not worth the hassle – but with Fawcett Plumbing, we can take care of everything for a price that is affordable. We can also help you out with any repairs to old rainwater tank installations, pipes and plumbing, setting yourself up with fresh, free water that will save you thousands over the years and encourage the lush green garden you've always dreamed of.
We all know that a rainy day can be a rarity in and around Adelaide – so why let a single drop go to waste? Fawcett Plumbing's professional and friendly rainwater plumbing team can offer you:
Tailored advice about water tank size, location and plumbing configuration
Proper connection to gutters/downpipes and all mains supply plumbing services
Stormwater overflow system
The full suite of regulatory & compliance requirements
All workmanship guaranteed for life.
Don't take our word for it.. Read what our clients say about us...
Tracey Paysen
20 January 2023
These guys, Jamie and Luke, were very professional and polite, excellent service
Kimberly Bonython
10 January 2023
This is the third time I have used the Fawcett Group and the whole crew did an amazing job with renovating my bathroom/toilet/laundry areas all because of a leaking problem and I couldn't be more thankful for the wonderful job they have done. They were all professional, polite and let me know step by step what was happening! Thank you so much!
Great work from Reece & his partner on the day. Had the job quoted by Joszef on Wednesday, and able to get Reece in on the Friday before Christmas for a BIG day's work. Unbelievable response time & great work from the guys. Can't recommend highly enough - everything is working like a dream, and the place was left cleaner when they started. Really impressed & will be back!
Chrissy Baines
15 December 2022
Great job Dave and Ash, very professional. It was a very long day and they stayed until the job was done
Viv Williams
14 December 2022
Very professional company from start to finish. Reliable and punctual employees.
TRAN PHILUC
12 December 2022
Good service, professional, friendly staff
Jack Otto
11 December 2022
Electrical switchboard repairs
Neville Patten
6 December 2022
Satisfactory replacement of toilet. Satisfactory removal of rainwater tanks. Get every detail which is important to you in writing. Person who supplies the quote does not perform the work, resulting in misunderstandings.
If you wish to find out more about our rainwater tanks installation then please do not hesitate to get in touch with us.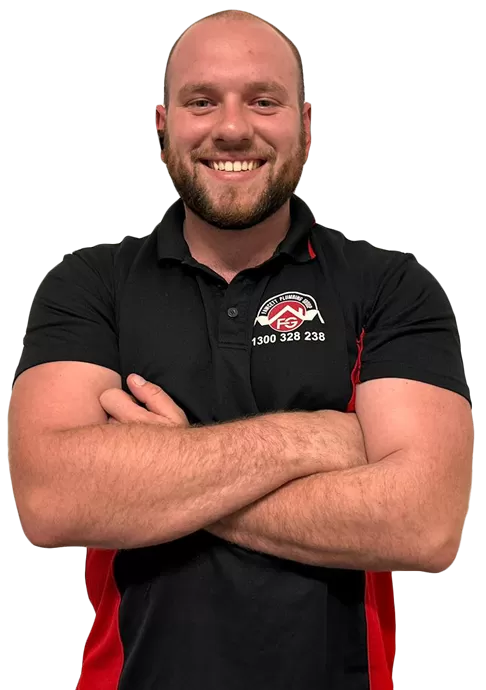 Rainwater Tank Installation Regulation
Proper and fully compliant rainwater tank installation and stormwater plumbing is about much more than just plonking it on your land.
In some cases, a standalone tank can be situated on your property as a do-it-yourself project. But any actual plumbing of that rainwater tank – let's say for use in the toilet, your hot water, your kitchen sink, or the laundry – must always be completed and signed-off by a fully-licensed plumber.
At Fawcett Plumbing, our skilled and experienced rainwater tank and stormwater plumbers are fully up to date with all rainwater tank styles, major brands, sizes and installation configurations. We adhere strictly to Australian Standards, rainwater tank installation regulations, and water and plumbing authority standards from both the council and state government perspective. These include:
National Plumbing and Drainage Code
Including all South Australian variations.
Professional Rainwater Tank Installation in Adelaide
Our rainwater tank installation cost includes top quality plumbing of the full piping system to any toilet, hot water system and cold-water laundry outlets, and timely completion of the mandatory Certificate of Compliance. This certification guarantees to the authorities that your installation was done professionally and has been fully tested and is up to all relevant standards.
Fawcett Plumbing's installation services comprise more than just professional rainwater tank pipe installation. Because our friendly Adelaide plumbing company has seen and done it all, they are all standing by to help avoid typical installation problems by ensuring:
Correct positioning of the tank and base, ideally located to avoid rain/wind erosion
More suitable use of piping materials to deal with rainwater acidity
Ideal configuration of pump/pipes
Proper situating of the tank pump to deal with sludge/sediment.
Book a local plumber for your water tank installation today!