Water Filter Installation Adelaide
Fawcett Plumbing can help you with your water filter tap fitting Adelaide. Affordable pricing, pensioner discounts and payment plans available. Guaranteed work. Fully qualified tradesmen. Great customer service.
Water Filter Installation
Water Filters In Adelaide
The Fawcett Difference...
Water – is there a more precious resource on the planet? The answer is a resounding no, and there's nothing you need more at home too – as it's our number 1 source of nutrition for our bodies. Safe, clean, clear, pure drinking water prevents disease, flushes our systems of terrible toxins, and helps keep us healthy as we cook food and maintain supreme hygiene.
But just how pure is Adelaide's tap water – and should you consider asking the friendly team at Fawcett Plumbing about affordable water filter installation?
Had Troy come out and replace my hot water unit. I phoned in the morning with no hot water and I was up and running again by the afternoon. Very very happy with the prompt and efficient service that I received. 10/10 would recommend!!
Had a new power board and down lights installed....price quoted was very reasonable, workmanship excellent and Andrew was efficient and ran me through everything I needed to know. I have used the Fawcett Group before and they continue to carry out 1st grade work. Highly recommend.
Called this morning about a blocked pipe in the bathroom and Ian was at my place by 12pm. Worked his magic and sorted our issue perfectly. Very informative and professional. Highly recommend Ian and the Fawcett Group.
How to SAVE money and Avoid Being Ripped Off When Hiring Your Plumber
BONUS GIFT: Get A $50 Voucher inside to use on your next service!
The water filter Adelaide's talking about
If you ask the water authorities, they'll tell you the tap water all across Australia is 'perfectly safe'. But that doesn't mean the supply is always free of parasites, hundreds chemicals and countless other contaminants – even though it's only routinely monitored for 50 or so harmful contaminants. Microplastics are commonly found in Adelaide's water, alongside THMs, lead, nitrates and plenty of other nasties. And while we all get used to it, visitors to South Australia often talk about how our tap water tastes 'funny'.
The solution could be water filter tap fitting, which the fully-licensed team at Fawcett Plumbing will be more than happy to take care of for your home or premises. Aside from fixing leaking taps and doing high-end water leak detection, we can also  help ensure your water is as safe, healthy, delicious and germ-free as possible by installing a water filter that gets rid of: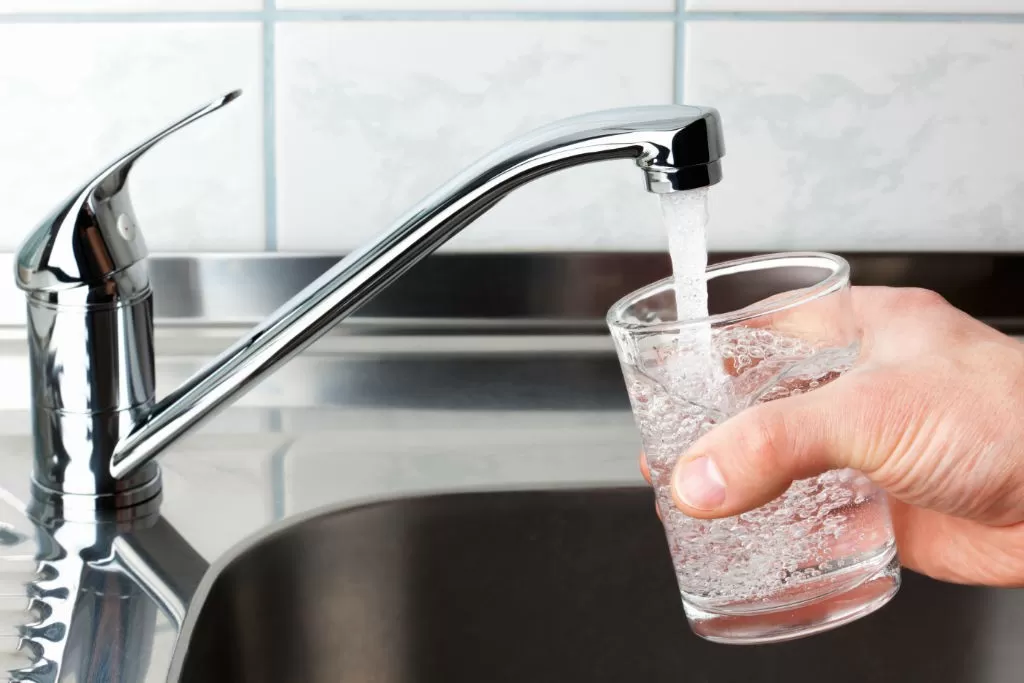 Chlorine
Heavy metals
Pesticides
Herbicides?
Parasites
Bacteria
Hormones
Solids, sewage & much more.
Why not do the 'glass of water' test? Grab a clear and clean glass, fill it up with water from the cold tap, and ask yourself honestly: Is it perfectly clear? Can you see any debris or visible contaminants? How's the smell? Does it taste 100% clear of the thousands of known water contaminants?
If you're unsure, the best possible solution is what's called a reverse osmosis water filter – or RO water filter for short. It's innovative, scientifically-proven technology that enables you to provide the highest possible water quality at home for your family without reverting to extremely expensive bottled spring water – which would cost thousands per year!
Once Fawcett Plumbing's team of licenced Adelaide plumbers have installed your RO water filter, the carbon cartridge will start doing its hard work by getting rid of the sediment and chlorine. Next up, the water goes through a high pressure membrane to filter out hundreds more potentially harmful contaminants, before it is further purified with a second carbon cartridge.
Adelaide's affordable water filter tap fitting
It's the safest, most effective, most affordable, fully automated and no-to-low maintenance way to obtain the level of purified water that is recommended by most health experts across the globe. Remember: your tap water won't just be passing through a filter, but getting purified right down to the molecular level.
Have we whet your appetite for professional water filter installation at your place? We can get the water filter Adelaide is talking about up and running this week by the skilled & friendly team at Fawcett Plumbing, so get in touch today.
Get A Price For Your Water Filter Installation
Simply complete the form below, and tell us more about the work you require. We'll then review it and get a FAST quote out to you within 24 hours