Adelaide's Leading Experts in Heat Pump Hot Water Systems
New Heat Pump Installation
Heat Pump System Repairs
Heat Pump Servicing
Heat Pump Hot Water System Replacement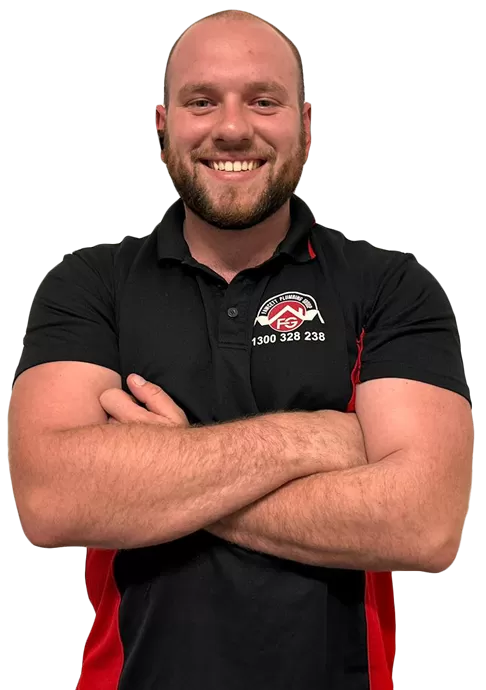 Why Choose Fawcett Plumbing?
Heat Pump Installation & Repairs
Heat Pump Hot Water System Repair, Service & Replacement
Are you in the market for a new hot water system? Perhaps you're completing a home build, updating for the future or simply replacing an old system that served you well until it went bang. Have you considered jumping into the world of heat pump hot water
Fawcett Plumbing is among the top names in hot water system installation services covering the full range of Adelaide heat pumps, offering fast & affordable services in repairing, replacing and installing only the best and most proven brands and models. If your water has gone cold, we can steam up that shower for you once again with problems solved quickly with fully-licensed technicians and guaranteed workmanship.
What is a heat pump hot water system?
While it may seem like a big leap to give up traditional alternative technologies like standard tank-based or instantaneous hot water services, there is now an option that goes toe-to-toe with the best – and packs a huge range of benefits:
No gas: Gas hot water systems are a more efficient & affordable alternative to traditional electric hot water systems, but it can be subject to toxic & dangerous leaks. Browsing the impressive range of Adelaide heat pumps provides an even more efficient and much safer alternative.
Less noise: A big drawback of heat pump hot water systems in their initial roll-out was the extra noise. But by using significantly less electricity than a standard unit, the low noise of both is now comparable.
More efficiency: In a world that is reducing its reliance on limited and harmful fossil fuels, the heat pump hot water system uses meaningfully less power, produces fewer greenhouse gases, and drives down your rising bills.
Operating a little like a 'fridge in reverse', heat pump hot water is produced when this innovative technology extracts the heat energy from the air and transfers it into the water that comes out of your hot taps. And it works just as well when the air outside is cold in winter as it does when the temperatures are high – because there's still a lot of energy in that cold air too!
Yes, they use electricity, but the heat pump hot water vs electric standard debate is settled: heat pumps use about three times less the power of a traditional heater, slashing your bills as well as your carbon footprint.
Let Fawcett Plumbing install your heat pump hot water system
The key to extracting the full potential of your chosen manufacturer's heat pump hot water system is to choose your installer wisely – and not just because local regulations require your installer and installation to be certified for full compliance.
While innovative, heat pump technology is complex and multi-faceted, requiring a high level of precision and calling for finely-tuned skills & experience in handling refrigerants. At Fawcett Plumbing, we've been at the forefront of the Adelaide heat pumps industry, as we all do our part to make the world more energy-responsible. It's just a matter of matching your property, needs and budget with precisely the range of heat pump hot water systems that are best for you, so get in touch with a local Adelaide plumber at Fawcett Plumbing today to discuss your options or arrange a visit.
Heat Pump Installation & Repairs
Simply complete the form below, and tell us more about the work you require. We'll then review it and get back to you as soon as possible. For all emergency services, call 1300 328 238.
Don't take our word for it.. Read what our clients say about us...
Tracey Paysen
20 January 2023
These guys, Jamie and Luke, were very professional and polite, excellent service
Kimberly Bonython
10 January 2023
This is the third time I have used the Fawcett Group and the whole crew did an amazing job with renovating my bathroom/toilet/laundry areas all because of a leaking problem and I couldn't be more thankful for the wonderful job they have done. They were all professional, polite and let me know step by step what was happening! Thank you so much!
Great work from Reece & his partner on the day. Had the job quoted by Joszef on Wednesday, and able to get Reece in on the Friday before Christmas for a BIG day's work. Unbelievable response time & great work from the guys. Can't recommend highly enough - everything is working like a dream, and the place was left cleaner when they started. Really impressed & will be back!
Chrissy Baines
15 December 2022
Great job Dave and Ash, very professional. It was a very long day and they stayed until the job was done
Viv Williams
14 December 2022
Very professional company from start to finish. Reliable and punctual employees.
TRAN PHILUC
12 December 2022
Good service, professional, friendly staff
Jack Otto
11 December 2022
Electrical switchboard repairs
Neville Patten
6 December 2022
Satisfactory replacement of toilet. Satisfactory removal of rainwater tanks. Get every detail which is important to you in writing. Person who supplies the quote does not perform the work, resulting in misunderstandings.