Fawcett Plumbing is South Australia's Leading Experts in Gas Hot Water Systems.
Install New Hot Water Systems
Gas Hot Water System Repairs
Service Gas Hot Water Systems
Instant Gas Hot Water Heaters
Simply complete the form below & we'll get a quote to you within 24-Hours. For all emergency services, call 1300 328 238.
Gas Hot Water System Repair, Service or Replacement
We know how important reliability, affordability and efficiency is when it comes to your hot water – and for all of that and more, gas hot water systems are a great option.
Is your gas hot water system playing up?
Is it time for a modern, efficient and affordable upgrade?
When was the last time you considered switching to gas?
At Fawcett Plumbing, we do expert repairs, fast replacements and professional installations of an impressive range of top-brand gas hot water systems with a great price.
From the first enquiry to reliable, steaming hot water out of your taps, let us get you fixed up with one of our hand-picked gas hot water systems in all the top brands and most state-of-the-art technology types. Whether it's repairs, maintenance or a brand new system perfect for your requirements, budget and lifestyle, Fawcett Plumbing is sure to have the solution for the ideal gas hot water system in Adelaide and beyond.
Gas Hot Water System Installation
We wil beat any written genuine quote.
Don't take our word for it.. Read what our clients say about us...
Tracey Paysen
20 January 2023
These guys, Jamie and Luke, were very professional and polite, excellent service
Kimberly Bonython
10 January 2023
This is the third time I have used the Fawcett Group and the whole crew did an amazing job with renovating my bathroom/toilet/laundry areas all because of a leaking problem and I couldn't be more thankful for the wonderful job they have done. They were all professional, polite and let me know step by step what was happening! Thank you so much!
Great work from Reece & his partner on the day. Had the job quoted by Joszef on Wednesday, and able to get Reece in on the Friday before Christmas for a BIG day's work. Unbelievable response time & great work from the guys. Can't recommend highly enough - everything is working like a dream, and the place was left cleaner when they started. Really impressed & will be back!
Chrissy Baines
15 December 2022
Great job Dave and Ash, very professional. It was a very long day and they stayed until the job was done
Viv Williams
14 December 2022
Very professional company from start to finish. Reliable and punctual employees.
TRAN PHILUC
12 December 2022
Good service, professional, friendly staff
Jack Otto
11 December 2022
Electrical switchboard repairs
Neville Patten
6 December 2022
Satisfactory replacement of toilet. Satisfactory removal of rainwater tanks. Get every detail which is important to you in writing. Person who supplies the quote does not perform the work, resulting in misunderstandings.
Need a gas plumber to fix your gas hot water system? Call Fawcett Plumbing on 1300 328 238 or 0414 83 55 66.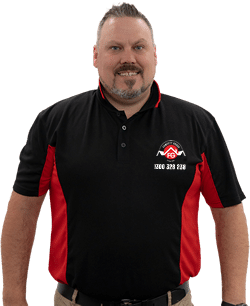 Gas hot water system vs electric – Which way will you go?
Whether you have access to natural gas or you can explore the LPG option, a gas hot water system is now among the most cost-effective, compact and reliable choices on the menu. Rest assured there is the perfect gas system for you, no matter your family size, usage, budget or preference.
So with electricity prices and the cost of living heading constantly upwards, an ultra-efficient gas hot water system Adelaide locals just like you are increasingly choosing really is a wise choice.
With tank storage, gas-boosted solar and instant gas hot water systems among your options, Fawcett Plumbing can help you decide what make, model, size or technology-type you require. our Adelaide hot water plumbers are standing by to give you the very best advice.
With gas, you will:
Heat water faster and with more efficiency than electricity
Drive down your utility bills
Achieve greater longevity with lower running times
Forget about time-of-day power tariffs
Benefit from a more compact gas hot water system
Just be sure anyone who works on your gas plumbing is a fully qualified Adelaide gas fitter, just like the plumbers on our team.
Gas hot water systems – Repairs, services, installations
Did you know we also do fast and affordable gas hot water system repairs? Perhaps you have a gas hot water system that has seen better days, you require fast servicing or repairs thanks to our fully-stocked vans, or you want to talk to our Adelaide plumbing experts about your options for a new gas hot water system with the best local price. No matter what, get in touch with Fawcett Plumbing for fast, guaranteed services on all of your gas hot water needs today.
Simply complete the form below, and tell us more about the work you require. We'll then review it and get a FAST quote out to you within 24 hours.