Gas Cooktop and Oven Installation
Fawcett Plumbing are South Australia's Leading Gas Appliance Installers.
We can help you with:
Oven Installation
Connections & Conversions
General Gas Fitting Services
Cooktop & Oven Replacement
Gas Appliance Relocations
Simply complete the form below & we'll get back to you as soon as possible For all emergency services, call 1300 328 238.
Need a Gas Cooktop or Oven Installed?
If you're into cooking, you need to be cooking with gas – it's just that simple. It's the faster, more precise and even the more affordable way to prepare breakfast, lunch and dinner with better control and less preparation – and delicious results every time!
Want your cooking to be easier, faster & more versatile?
Looking for a more energy efficient cooking solution?
Like the sound of instant heat & more control?
Hankering for more delicious food with better moisture retention?
Excited by the latest gas appliance features like self-cleaning?
If you're looking for professional gas cooktop installation that is safe, fast, guaranteed and affordable, you've come to the right place! With Fawcett Plumbing, installing a gas cooktop, oven or stove is a breeze for our experienced, friendly and highly trained, skilled and licenced Adelaide gas fitters.
Prompt & Professional Gas Plumber in Adelaide
Our gasfitters have the training, knowledge and years of experience that means installing a gas cooktop, oven or stove of any type, brand or model is no fuss.
Don't take our word for it.. Read what our clients say about us...
Tracey Paysen
20 January 2023
These guys, Jamie and Luke, were very professional and polite, excellent service
Kimberly Bonython
10 January 2023
This is the third time I have used the Fawcett Group and the whole crew did an amazing job with renovating my bathroom/toilet/laundry areas all because of a leaking problem and I couldn't be more thankful for the wonderful job they have done. They were all professional, polite and let me know step by step what was happening! Thank you so much!
Great work from Reece & his partner on the day. Had the job quoted by Joszef on Wednesday, and able to get Reece in on the Friday before Christmas for a BIG day's work. Unbelievable response time & great work from the guys. Can't recommend highly enough - everything is working like a dream, and the place was left cleaner when they started. Really impressed & will be back!
Chrissy Baines
15 December 2022
Great job Dave and Ash, very professional. It was a very long day and they stayed until the job was done
Viv Williams
14 December 2022
Very professional company from start to finish. Reliable and punctual employees.
TRAN PHILUC
12 December 2022
Good service, professional, friendly staff
Jack Otto
11 December 2022
Electrical switchboard repairs
Neville Patten
6 December 2022
Satisfactory replacement of toilet. Satisfactory removal of rainwater tanks. Get every detail which is important to you in writing. Person who supplies the quote does not perform the work, resulting in misunderstandings.
We are available 24Hours - 7 Days A Week For All Type of Gas Plumbing Emergency.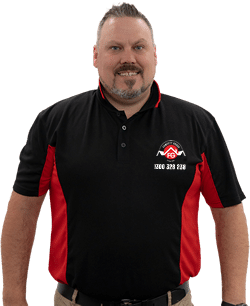 Installing or Replacing A Gas Oven or Cooktop
You may be a DIY whiz, but you'll still need the support of a licensed gasfitter to get your gas stove installation done properly and in full compliance. Gas fitting is not only dangerous, you're putting your family, property, expensive appliance and insurance at risk if you cut corners – and you could also face big fines and big damage and repair bills.
Gas Appliance Installer in Adelaide
Here at Fawcett Plumbing, we know how to install gas cooktop, oven & stove appliances with speed, precision and workmanship that is fully guaranteed. We will:
Evaluate your kitchen
Assess your gas connection status & requirements
Disconnect your existing oven & take it away
Check your new gas appliance
Carry out leak and other safety checks
Test your new gas oven/stove for efficiency
Installing gas cooktop appliances with Fawcett Plumbing
Whether your mouth waters for fancy food, roast dinners or something quick and simple, Adelaide's top plumbers will have you cooking with gas in no time. Our big smiles are only surpassed by our great prices, and our fast and precise work is the secret of our five-star reputation.
Gas cooktop installation is simple with our:
Guaranteed workmanship
Proper licensing & insurance
Upfront and fixed pricing
Free clean-up
Residential, commercial & industrial services
So if you need your next gas cooktop, oven or stove installation to be done right the first time with quality, speed, safety and an affordable price, Fawcett Plumbing are Adelaide's safest hands in a competitive industry. We can take care of all your gasfitting needs from gas heater repairs to gas hot water systems. To explore your options, request a quote or book a consultation, get in touch with our skilled and friendly Adelaide plumbers & gasfitters today.
Book Your Gas Cooktop Installation Today!