Looking to upgrade your toilet for a newer, more economical style, or just need it fixed? When you're faced with the task of having to install or repair a toilet, it is best to hire a professional, knowledgeable, and experienced plumber. Let the experts at Fawcett Plumbing help you with your toilet installation Adelaide.
Fawcett Plumbing have been in the business of renovating Adelaide toilets and bathrooms for more than 30 years.
Simply complete the form below & we'll get a quote to you within 24-Hours. For all emergency services, call 1300 328 238.
Toilet Repairs & Replacement Adelaide
Did you know the modern toilet has existed since 1860 when the first complete sewer system got up and running in London? Now, some 160 years later, toilet problems still happen at the most inconvenient times. People and small businesses just like you need expert toilet repair plumbers to help with the hardest-working seat in the house!
Toilets are susceptible to a range of problems that eventually every household or business will have to tackle with. From the phantom refill to a slow leak, a trickling toilet to a broken ballcock, an emptying bowl to a dreaded clog and so much more that could go wrong as well, you may need a visit from Fawcett Plumbing's masters in toilet repairs Adelaide and installations.
As South Australia's true toilet experts, we can help with all your toilet repair needs:
Blocked toilet bowls
Toilet bowl filling with water
Overflowing toilet bowl
Damaged cistern or bowl
Fast, Reliable and Dependable Plumbers in Adelaide
Fawcett Plumbing is a family-owned Adelaide business that has specialised in quality, speed, best prices and guaranteed workmanship for over three decades. For a quick toilet fix or service, to full supply and installation of brand-new toilets for a fully competitive price, all you need to do is call us today.
Don't take our word for it.. Read what our clients say about us...
Tracey Paysen
20 January 2023
These guys, Jamie and Luke, were very professional and polite, excellent service
Kimberly Bonython
10 January 2023
This is the third time I have used the Fawcett Group and the whole crew did an amazing job with renovating my bathroom/toilet/laundry areas all because of a leaking problem and I couldn't be more thankful for the wonderful job they have done. They were all professional, polite and let me know step by step what was happening! Thank you so much!
Great work from Reece & his partner on the day. Had the job quoted by Joszef on Wednesday, and able to get Reece in on the Friday before Christmas for a BIG day's work. Unbelievable response time & great work from the guys. Can't recommend highly enough - everything is working like a dream, and the place was left cleaner when they started. Really impressed & will be back!
Chrissy Baines
15 December 2022
Great job Dave and Ash, very professional. It was a very long day and they stayed until the job was done
Viv Williams
14 December 2022
Very professional company from start to finish. Reliable and punctual employees.
TRAN PHILUC
12 December 2022
Good service, professional, friendly staff
Jack Otto
11 December 2022
Electrical switchboard repairs
Neville Patten
6 December 2022
Satisfactory replacement of toilet. Satisfactory removal of rainwater tanks. Get every detail which is important to you in writing. Person who supplies the quote does not perform the work, resulting in misunderstandings.
Overflowing toilet? Blocked toilet? Call Fawcett Plumbing today on 1300 328 238.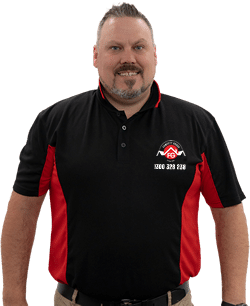 Leaking: Whether you simply don't want to waste a drop of water, or your feet get wet every time you go to the bathroom, your leaking or running toilet may have a faulty flapper, valve, draining system or seal – and a leaking toilet should always be swiftly fixed.
Blocked: Is there anything worse than flushing the toilet only to discover it didn't work? Worse still is if pulling the chain or pressing the button resulted in a catastrophic overflow, and it's long past the time when a plunger will help for this blocked toilet.
Broken: Are all the signs pointing to the need for a brand-new toilet? If it's loose, you've spotted a crack, it's always on the blink or it's simply as old as the hills and you feel the need for a shiny new modern throne, we can install a new toilet for you – from start to finish!
Adelaide Toilet Installations
From rust to bad flushes, slow-draining water to leaky seals, full-on clogs to dodgy valves, broken tanks to sewer line blockages and everything in between, Adelaide clients just like you have been relying on Fawcett Plumbing for 33+ years.
Every one of our local Adelaide plumbers are friendly, highly experienced, clean and tidy, fully licensed and insured and guarantee the quality of their workmanship for life. We'll let you know the price before we start and we won't sign off the job until you're 100% satisfied, so there really is no reason to look anywhere else for all your toilet and plumbing needs.
Has your toilet given you a headache? Fawcett Plumbing is the fast-acting remedy, so give us a call today and we'll get your toilet fixed in a jiffy!
Request A Quote For Your Toilet Repairs Today!
Simply complete the form below, and tell us more about the work you require. We'll then review it and get a FAST quote out to you within 24 hours.