Gutter Replacement Adelaide
Fawcett Plumbing can help you with gutter replacement in Adelaide. Affordable pricing, pensioner discounts and payment plans available. Guaranteed work. Fully qualified tradesmen. Great customer service.
Simply complete the form below & we'll get back to you as soon as we can. For all emergency services, call 1300 328 238.
As the cold and wet seasons loom large, your gutters take on a huge responsibility to protect your invaluable investment against water damage. At Fawcett Plumbing, our hard-working Adelaide roof plumbers & technicians have been servicing the entire region with the top-notch services in inspection, installation and gutter replacements Adelaide residents just like you expect.
Our team have become renowned for repairing & installing premium gutters Adelaide wide for the best prices – with our well-known lifetime workmanship guarantee! There's no roof we can't handle, we only use the best tools & materials, and new residential and commercial clients are more than welcome.
The Fawcett Difference...
We turn up on time (Guaranteed)
We are polite and well mannered
We'll give a FIXED price upfront
Any changes to the quote will be 100% approved by you first
We're fully licensed and insured
Did you know the best and most comprehensive local Adelaide plumbers also offer comprehensive services in gutter replacement Adelaide wide? As well as looking after your hot water, pipes, drains and other household plumbing services and fixtures, Fawcett Plumbing also inspect, repair and offer full gutter replacement.
The effectiveness and maintenance of your stormwater system & infrastructure – including your gutters & downpipes – is your first and last line of defence against serious property and even structural damage.
Book Your Next Gutter Replacement Requirements With Fawcett Plumbing
When it comes to gutter replacement, Adelaide residents know that Fawcett Plumbing will get the job done right.
Don't take our word for it.. Read what our clients say about us...
Tracey Paysen
20 January 2023
These guys, Jamie and Luke, were very professional and polite, excellent service
Kimberly Bonython
10 January 2023
This is the third time I have used the Fawcett Group and the whole crew did an amazing job with renovating my bathroom/toilet/laundry areas all because of a leaking problem and I couldn't be more thankful for the wonderful job they have done. They were all professional, polite and let me know step by step what was happening! Thank you so much!
Great work from Reece & his partner on the day. Had the job quoted by Joszef on Wednesday, and able to get Reece in on the Friday before Christmas for a BIG day's work. Unbelievable response time & great work from the guys. Can't recommend highly enough - everything is working like a dream, and the place was left cleaner when they started. Really impressed & will be back!
Chrissy Baines
15 December 2022
Great job Dave and Ash, very professional. It was a very long day and they stayed until the job was done
Viv Williams
14 December 2022
Very professional company from start to finish. Reliable and punctual employees.
TRAN PHILUC
12 December 2022
Good service, professional, friendly staff
Jack Otto
11 December 2022
Electrical switchboard repairs
Neville Patten
6 December 2022
Satisfactory replacement of toilet. Satisfactory removal of rainwater tanks. Get every detail which is important to you in writing. Person who supplies the quote does not perform the work, resulting in misunderstandings.
If you are searching for a reliable and professional service provider for Gutter repairs, look no further than Fawcett Plumbing.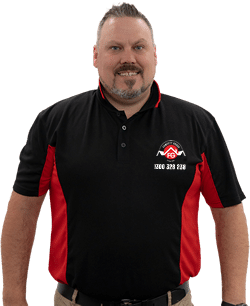 Adelaide Guttering Done Fawcett Plumbing's Way!
If your gutters are blocked, leaking, visibly damaged/degraded or need a closer look, Fawcett Plumbing are proud to offer the full range of services in gutter installation Adelaide wide and beyond:
Gutter replacement: If your gutters are beyond repair, we'll take your old ones away – including your downpipes – and replace them with top-quality new guttering.
Gutter repairs: New gutters will transform the functionality and look of your home, but swift & effective roof and gutter repairs can restore your water drainage needs to prevent external and internal damage.
Gutter inspections: We've seen and done it all in Adelaide's wide world of guttering! Our guttering team is more than happy to offer stormwater system inspections, detailed advice and free quotes for fully-tailored services.
Premium Adelaide Gutter Installation & Replacement Services
Did you know even a minor guttering leak, obstruction or other problem can lead very quickly to major consequences? Don't let a gutter leak turn into a roof leak – act today to ensure the efficiency of your roof drainage systems keep up with demand and preserve the functionality and structural integrity of your property.
So don't get caught out by Adelaide's next downpour, and instead allow Fawcett Plumbing to tailor the perfect roof guttering solution for your requirements, desires and budget. We arrive on time, work fast and thoroughly, and won't leave until we've met and surpassed your high expectations.
At Fawcett, our only goal is that your entire plumbing system – from your toilets & sinks to your hot water & stormwater – is allowing you to enjoy your home or premises in the way you demand. We understand how important timely, professional plumbing services can be – and the onus that puts on us to deliver truly excellent and trustworthy services. All too often, home and business owners forget that – roof aside – your guttering system is perhaps the most important feature of your property. So don't neglect yours, and instead put it in the safe hands of Adelaide's roof plumbing and guttering experts.
How are your gutters? Whether they need some work, some fast & affordable repairs or full gutter replacement that will look and work great for years to come, get in touch with the fully-licensed and friendly team at Fawcett Plumbing today.
Request A Quote For Your Gutter Replacement
Simply complete the form below, and tell us more about the work you require. We'll then review it and get a FAST quote out to you within 24 hours.