Hot Water Repairs Adelaide
Fawcett Plumbing can help with your hot water repairs Adelaide. Affordable pricing, pensioner discounts and payment plans available. Guaranteed work. Fully qualified tradesmen. Great customer service.
Hot Water Install & Repairs
Hot Water Repairs Adelaide
The Fawcett Difference...
If you're looking for experts in hot water repairs in Adelaide, call Fawcett Plumbing. We have over 18 fully trained and qualified plumbing technicians. We are on call 24 hours a day, 7 days a week. 
Fawcett Plumbing prides itself on its ability to provide same day servicing, installation and repair of hot water systems in Adelaide & surrounding suburbs. Our highly skilled and dedicated Adelaide plumbers have over 250 years of combined experience in the plumbing industry.
Fawcett Plumbing prides itself on its ability to provide same-day servicing, installation and repair of hot water systems in Adelaide & surrounding suburbs.
Had Troy come out and replace my hot water unit. I phoned in the morning with no hot water and I was up and running again by the afternoon. Very very happy with the prompt and efficient service that I received. 10/10 would recommend!!
Had a new power board and down lights installed....price quoted was very reasonable, workmanship excellent and Andrew was efficient and ran me through everything I needed to know. I have used the Fawcett Group before and they continue to carry out 1st grade work. Highly recommend.
Called this morning about a blocked pipe in the bathroom and Ian was at my place by 12pm. Worked his magic and sorted our issue perfectly. Very informative and professional. Highly recommend Ian and the Fawcett Group.
Hot Water Systems: Compare Products & Prices 
BONUS GIFT: Get A $50 Voucher inside to use on your new Hot Water System
Typical hot water unit failures are due to leaks. If our plumber is able to repair the leak then the issue can be resolved straight away. In an older hot water unit, leaks are usually due to corrosion in the water tank. Unfortunately, these are not repairable, and the entire water heater will need to be replaced.
Emergency Hot Water Repairs
If your family or business relies on hot water then when it fails, you need the hot water service to be fixed as soon as possible. When contacting Fawcett Plumbers to request a Plumber, please let us know if this is an emergency hot water repair.
Water Heater Troubleshooting
To assist our plumbers to quickly repair the issue with your hot water heater, please make note of the following and let us know when you call:
Is there low hot water pressure?
Is there no hot water at all?
Is the water just lukewarm?
Is there insufficient hot water?
Is the water too hot?
Are there puddles of water under your hot water heater?
If it's a gas hot water system, do other gas appliances in the home still work?
If it's an electric hot water system, is the fuse or circuit breaker Ok?
Hot Water System Maintenance
Some simple maintenance checks can prolong the life of your hot water service including: 
Check the pressure relief valve to ensure it is functioning correctly 
Drain sediments from the hot water heater tank 
If you don't feel comfortable about performing the hot water system checks, please contact us and we will arrange for a technician to do them for you.
Your Hot Water System Fixed in 3-Easy Steps...
We've made it really easy to get your hot water system fixed, so you can tick it off your to-do-list and get on with life…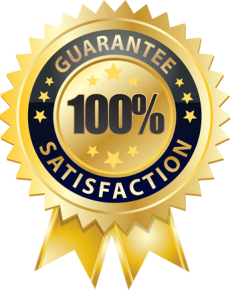 Quality Hot Water Repairs Adelaide
We stock a wide range of well-known and trusted brands, all covered by comprehensive warranties. You can also rest assured that our hot water installations and repairs in Adelaide are covered by our quality labour guarantee.
Replacement Hot Water Systems
While we specialise in hot water repairs, we can also provide obligation free advice and guidance on replacement hot water systems should it not be economically viable to repair. The cost of a replacement hot water system installation depends on the amount of heated water required. 
This is usually based on the number of people in your household. Water heaters are gas, electric or instantaneous. There are also solar boosted hot water services which can reduce your running costs by using the sun to heat your water. Fawcett Plumbing has the experience and expert knowledge to help you select the ideal unit for your household or situation. We service every suburb in Adelaide southern suburbs, Adelaide northern suburbs, Adelaide Hills and across the state!
We're on call 24 hours a day, 7 days a week. With over 20 technicians on the road, we can have your hot water unit up and running again in no time at all. So if you need hot water repairs Adelaide, just give us a call 1300 329 238.
Hot Water Unit Adelaide Repairs & Service
Fawcett Plumbing repair and service hot water systems in Adelaide and its surrounding suburbs quickly and safely. Whether you're looking for solar hot water, gas hot water or an electric hot water system, our licensed plumbers and gasfitters will make sure you're enjoying a steaming shower as soon as possible. 
With over 33 years of hot water unit installation experience, we have installed hundreds of residence install new hot water systems as well as service, repair and replace existing ones. Fawcett Plumbing specialises in both hot water repairs and installations. We offer great customer service and provide hassle-free hot water repairs Adelaide with our same day service guarantee. Our team of qualified plumbers are fully equipped to repair hot water systems of all major Australian brands. 
We provide SAME DAY SERVICE and 24 HOUR EMERGENCY SERVICE. 
A leak coming from your hot water unit is often a sign that your hot water unit is corroding. Cylinder corrosion is one of the many effects of the hard water we have here in Adelaide. All hot water units will have a manufacturers plate that will include a manufacturing date, the average life span is about 10 to 12 years.
Choosing A Hot Water Unit
If you're in the market for a new hot water unit, it's worth knowing which one is best for you and your needs. There are many things to consider before going out and buying a hot water unit. The checklist below will help you decide on the correct unit. As with most things, there is a system to suit whatever budget you may have. 
How much water is required? Usually defined by the number of people that you have in your home. With 4 people, you may need a tank as big as 250L but if you're unsure, contact us and we should be able to give you a guide. 
Storage tank or continuous flow? Both have their pros and cons. A tank system will provide hot water faster whereas a continuous flow will be more energy efficient and save space. 
Gas or Electric? What you have available at your property will usually determine which you go for but again, they both have pros and cons, it is worth doing your own research to determine what's right for you. 
How much space do you have for your hot water unit? Storage tanks can take up quite a bit of room while continuous flow systems are quite compact and mount to your wall. 
Gas Storage Units 
Gas storage hot water units have a gas burner underneath the tank itself to heat the water inside. Most units have an adjustable thermostat to set the water temperature. When the temperature at the bottom of the tank drops below the level set on the thermostat, the pilot flame ignites the main burner so the water is kept constantly hot. Storage hot water systems come in a range of tank sizes from 90L to 300L. 
Gas Instantaneous/Continuous Flow Units 
Unlike the storage units, these units only heat water as it is required, which means it may take a little longer to get the hot water that you're after but it is much more energy efficient. The water is heated by a gas burner as it flows through the heat exchanger. The gas burner starts when a hot water tap is turned on. It only heats the amount of water that is required instead of continuously heating a full tank. 
Electric Storage Units 
Electric storage hot water units are available in sizes starting at 25L and going all the way up to 400L for domestic properties. There are larger units available for commercial properties with multiple element configurations. While storage units have the hot water ready for you almost instantly, it consumes more energy. 
Electric Instantaneous/Continuous Flow Units 
These units are available in flow rates as little as 5L/minute up to 27L/minute. Unlike the storage units, because these heat water on the go as required, you'll never run out of hot water. Some models allow you to choose the temperature of the heated water, whereas others only heat at a specific degree. As the water is heated on its way to the tap, it means the water pressure will be slightly less than that of a storage tank.
Hot Water Plumbers Anywhere In Adelaide
We specialise in repairing, installing, and servicing hot water systems across Adelaide. We are available for fast affordable results across the region including:
Get A Price For Hot Water Repair
Simply complete the form below, and tell us more about the work you require. We'll then review it and get a FAST quote out to you within 24 hours