Established in 1986, we're South Australia's Leading Experts in Hot Water Systems.
Fawcett Plumbing specialises in providing hot water solutions. We offer installation, servicing & repairs throughout Adelaide.
Simply complete the form below & we will get back to you as soon as possible. For all emergency services, call 1300 328 238.
Repair, Installation & Servicing - Electric Hot Water
Why has your hot water gone cold? Need a fast, guaranteed and affordable solution? Here at Fawcett Plumbing, we can get your electric hot water system back up and running with a quality repair or a swift replacement before you know it.
We really are the trusted plumber for hot water systems Adelaide wide. Have you been hunting for a local plumber who can fix your problems quickly – with a truly fair price and superb workmanship and service?
At Fawcett, we offer only the friendliest, most experienced and best skilled plumbers, and carry only the best brands for hot water repairs and installations you can rely on. Skilled repairs and the best electric hot water system prices!
Why not let Adelaide's hot water systems experts at Fawcett Plumbing fix you up?
Has your shower gone cold?
Is your electric hot water system leaking?
Wondering why your utility bills are through the roof?
Why Choose Us?
Great Prices
We have very competitive pricing.
Honest, Upfront Pricing
Get a fixed price up-front quote.
Fix, Repair or Install
We provide hot water installation, service or repair old systems
Your Local Hot Water Experts in Adelaide
Fawcett Plumbing provides 24 hour emergency hot water repairs in Adelaide.
Don't take our word for it.. Read what our clients say about us...
Tracey Paysen
20 January 2023
These guys, Jamie and Luke, were very professional and polite, excellent service
Kimberly Bonython
10 January 2023
This is the third time I have used the Fawcett Group and the whole crew did an amazing job with renovating my bathroom/toilet/laundry areas all because of a leaking problem and I couldn't be more thankful for the wonderful job they have done. They were all professional, polite and let me know step by step what was happening! Thank you so much!
Great work from Reece & his partner on the day. Had the job quoted by Joszef on Wednesday, and able to get Reece in on the Friday before Christmas for a BIG day's work. Unbelievable response time & great work from the guys. Can't recommend highly enough - everything is working like a dream, and the place was left cleaner when they started. Really impressed & will be back!
Chrissy Baines
15 December 2022
Great job Dave and Ash, very professional. It was a very long day and they stayed until the job was done
Viv Williams
14 December 2022
Very professional company from start to finish. Reliable and punctual employees.
TRAN PHILUC
12 December 2022
Good service, professional, friendly staff
Jack Otto
11 December 2022
Electrical switchboard repairs
Neville Patten
6 December 2022
Satisfactory replacement of toilet. Satisfactory removal of rainwater tanks. Get every detail which is important to you in writing. Person who supplies the quote does not perform the work, resulting in misunderstandings.
No hot water? Need a hot water plumber fast? Call Fawcett Plumbing on 1300 328 238 now!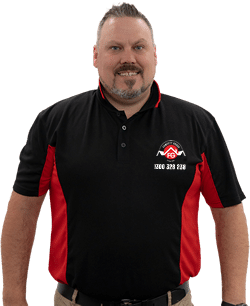 Types of Hot Water Systems in Adelaide
Affordable and still popular, there is definitely the right tank size for your needs. Suitable for homes and businesses, let Fawcett Plumbing install your efficient new system.
Electric Storage Hot Water Systems
An increasingly popular and convenient choice, you'll never run out of hot water after you choose the right instant instantaneous hot water unit.
Heat Pump Electric Hot Water Systems
Like a fridge in reverse, this amazingly modern and 'hybrid' hot water technology finds a way to extract energy from the air all around us.
Let us help you choose the electric hot water system you need. The hot water specialists at Fawcett Plumbing are standing by to help you make the perfect choice for your home, family, premises, lifestyle and needs. Our extensive range of reputable brands and exciting technology means we're champing at the bit to keep your water steaming hot.
Electric Solar Hot Water Systems
If you want to go green and wipe out your big power bills, say hello to solar power, one of the best hot water system setups available today.
Book your hot water service or repairs with Fawcett Plumbing today!
Hot Water Specialist You Can Trust - Fawcett Plumbing
Did you know that hot water usage accounts for 30% of your power bill? With the cost of living only rising by the day, it's the perfect time to repair your faulty or outdated system. Or maybe you'd prefer to replace it with one of the best modern electric hot water systems on the market today.
So no to cold showers and yes to our speedy and reliable services – and a 'double yes' to an endless flow of truly satisfying and affordable hot water! Ignoring the problem only means bigger bills and potentially devastating damage and repairs – let alone a frown on the face of every family member.
Hot Water Plumber Near Me
With Fawcett Plumbing's help, your hot water worries are about to be over. We're Adelaide's top experts in fixing and replacing electric hot water systems, and ensuring your outcome is perfect for your needs and won't break the bank. Got a question or are you ready for a consultation? Get in touch now.