Fawcett Plumbing can help you to clear your gutter repairs Adelaide. Affordable pricing, pensioner discounts and payment plans available. Guaranteed work. Fully qualified tradesmen. Great customer service.
Gutter Repair Service Adelaide
The Fawcett Difference...
If you're looking for experts in gutter repairs in Adelaide, call Fawcett Plumbing. We have over 18 fully trained and qualified plumbing technicians.
We are on call 24 hours a day, 7 days a week. Our highly skilled and dedicated Adelaide plumbers have over 250 years of combined experience in the plumbing industry.
Whether you have need gutter repair or installation, Fawcett Plumbing can fix your issue and get your home back to its best in no time at all.
Had Troy come out and replace my hot water unit. I phoned in the morning with no hot water and I was up and running again by the afternoon. Very very happy with the prompt and efficient service that I received. 10/10 would recommend!!
Had a new power board and down lights installed....price quoted was very reasonable, workmanship excellent and Andrew was efficient and ran me through everything I needed to know. I have used the Fawcett Group before and they continue to carry out 1st grade work. Highly recommend.
Called this morning about a blocked pipe in the bathroom and Ian was at my place by 12pm. Worked his magic and sorted our issue perfectly. Very informative and professional. Highly recommend Ian and the Fawcett Group.
How to SAVE money and Avoid Being Ripped Off When Hiring Your Plumber
BONUS GIFT: Get A $50 Voucher inside to use on your next service!
Local Guttering Repair Specialists
Fawcett Plumbing is a second generation family owned and operated business. We specialise in all types of gutter replacements and gutter repairs Adelaide, we can also install gutter guard for you. Our team consists of over 20 vehicles on the road and we're on call 24 hours a day, 7 days a week. 
No matter what you need done or when you need it, Fawcett Plumbing can help. There is no job too big and no job too small, we do it all. We strive to keep up to date with the latest industry standards and give you nothing but honest, reliable service.
Cleaning your gutters yourself can be straightforward if you have the right tools and the know how. You'll need to make sure your ladder is safe and sturdy before climbing onto your roof. The best tool for cleaning your gutters is a gutter scoop, it will save you a lot of time and it will save your hands. 
Once your gutters have been cleared of all debris, give them a wash down with a hose. If you have a garden in need of good mulch, all the debris that you cleared from your gutters work brilliantly! If you notice any leaks in your gutter when hosing it down, you may need to get them fixed. 
We recommend cleaning your gutters about 3 times a year.
Hearing the rain outside can be one of the most relaxing sounds, as long as you're not out there with it. Rain isn't so peaceful when your gutters are blocked and causing leakage or overflow. Living in Adelaide, the most common cause of a blocked gutter is tree leaves or debris. 
The debris, mixed with dirt and silt, can build up and cause a blockage making the water flow off of your roof in places that it shouldn't or even worse, it could leak into your ceiling cavity and cause damage to your ceiling and walls. This can cause mould, rust and rot in your timber work. If trying to clear these blockages with a hose gets you nowhere, it's probably time to call an Adelaide plumber such as Fawcett Plumbing to prevent further damage.
Your Gutters Repaired in 3-Easy Steps...
We've made it really easy to get your blocked drain fixed, so you can tick it off your to-do-list and get on with life…
Common Causes of Blocked Gutters
We do not advise trying to inspect your gutters yourself from a height, however, there are a number of common signs which can be observed safely from ground level, to know if your gutters are blocked or require maintenance or cleaning. 
Bodies of water and damp areas are notorious for attracting insects and if you're not careful this can quickly escalate into an infestation. Where gutters go uncleaned or are suffering from clogs and a build-up of natural waste, you may notice an increased number of flies, gnats or midges. 
If you see or hear an increase in bird activity around your gutters, this could be a sign that your gutters could be blocked with nesting materials. If there are no birds present you may notice overflowing water, sagging pipes or external wall colouration, which could be a sign that a nest has become stuck inside the pipe. Where water is regularly overflowing from your gutters, in a similar fashion to a waterfall, this could be a tell-tale sign that your gutters are blocked. 
An obstruction can force water up and over the brim of the gutter and result in damage to the area below and the adjoining walls. When looking up at your gutters from below, you may notice a small garden protruding from the edges. Excessive plant growth in your gutters is one of the obvious signs of a blocked drainpipe or gutter.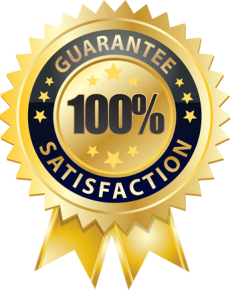 Here at Fawcett Plumbing our customers satisfaction is our #1 focus! Therefor in the unlikely event you're not 100% happy with the job we've done unblocking your drain, simply let us know and we'll fix or repair the issue for free until your 100% satisfied.  – That's the Fawcett Promise.
Get A Price On Gutter Repair
Simply complete the form below, and tell us more about the work you require. We'll then review it and get a FAST quote out to you within 24 hours