We provide the best service for broken drain repairs, blocked sinks,blocked toilets, and blocked drains in Adelaide.
Contact our team today 1300 328 238 for a fast response and a professional solution for your blocked toilet.
Simply complete the form below & we'll get back to you as soon as possible. For all emergency services, call 1300 328 238.
Toilet and Plumbing Repairs Adelaide
A dripping tap, slow-clearing drain or minor leak are all everyday plumbing problems that can be a nuisance. But a blocked toilet will really bring your household or premises to a screaming and hugely inconvenient halt. And without rapid and professional blocked toilet fix, it's even a health and safety risk.
Luckily, the experienced and skilled local Adelaide plumbers at Fawcett Plumbing are standing by and ready to help in a flash! But before you get us to unblock a toilet at your place, have you tried a plunger?
Tried fishing with rubber gloves?
Did a drain snake not work?
Have you tried boiling water, or baking soda & vinegar?
What about a plunger?
At Fawcett Plumbing, we can clear blocked toilet FAST.
A blocked toilet drain can be a stubborn problem that only skilled and licensed professionals with all the right know-how and latest specialist equipment know how to handle.
Don't take our word for it.. Read what our clients say about us...
Tracey Paysen
20 January 2023
These guys, Jamie and Luke, were very professional and polite, excellent service
Kimberly Bonython
10 January 2023
This is the third time I have used the Fawcett Group and the whole crew did an amazing job with renovating my bathroom/toilet/laundry areas all because of a leaking problem and I couldn't be more thankful for the wonderful job they have done. They were all professional, polite and let me know step by step what was happening! Thank you so much!
Great work from Reece & his partner on the day. Had the job quoted by Joszef on Wednesday, and able to get Reece in on the Friday before Christmas for a BIG day's work. Unbelievable response time & great work from the guys. Can't recommend highly enough - everything is working like a dream, and the place was left cleaner when they started. Really impressed & will be back!
Chrissy Baines
15 December 2022
Great job Dave and Ash, very professional. It was a very long day and they stayed until the job was done
Viv Williams
14 December 2022
Very professional company from start to finish. Reliable and punctual employees.
TRAN PHILUC
12 December 2022
Good service, professional, friendly staff
Jack Otto
11 December 2022
Electrical switchboard repairs
Neville Patten
6 December 2022
Satisfactory replacement of toilet. Satisfactory removal of rainwater tanks. Get every detail which is important to you in writing. Person who supplies the quote does not perform the work, resulting in misunderstandings.
Blocked toilet? Need a plumber fast? Call Fawcett Plumbing on 1300 328 238.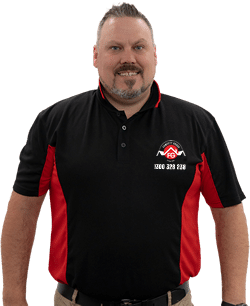 If you are dealing with a seriously blocked toilet Adelaide wide, there are 5 common signs that you really must never ignore. Waste is an issue that should never be taken lightly, because water damage and bigger repair bills are not the only consequence. You could damage your home and pipes or even risk the health and safety of your family or customers.
Adelaide Blocked Toilet Specialist
Toilet blocked? The 5 leading signs you need a blocked toilet fix today are:
A slow-draining toilet, indicating that your dreams are backed up
The toilet bowl is full or overflowing after a flush
Gurgling sounds either from the toilet or from other fixtures around your property
Foul smells due to sewer waste build-up in your pipes
An overflowing gully trap, which exposes your family to serious health risks.
If it looks and sounds like you need to unblock a toilet with our help, don't hesitate to get in touch today! Not all Adelaide plumbers are created alike, but you can trust our polite and fully licensed Adelaide blocked drain specialists to turn up on time and offer fair and fixed pricing. And for those really messy situations, why not take advantage of our 24 hour emergency plumbing service?
How to unblock a toilet? Give us a call right now!
We know it's a nuisance, and it can even be embarrassing, but with our 33-plus years of experience and one of Adelaide's most renowned plumbing services, you can trust Fawcett Plumbing to clear a blocked toilet in a hurry. Our specialists have seen it all, including every major cause of blocked toilets in all residential and commercial settings:
Physical blockages
Outdated or faulty toilets
Trapped air
Water pressure problems
Blocked toilet trap or plumbing vent
Tree root invasion
And many more blocked toilet causes.
Your Local Plumber - We can fix your blocked toilet fast!
Give us a call today, and we'll have a tidy, well-mannered and fully licensed plumber out to your place with a fully stocked van to fix or replace toilets of every type with every problem. It has made us the go-to Adelaide plumber for blocked toilets and the full range of other plumbing problems of every description, so get in touch for fast service today.
Book your next service today!