Fawcett Plumbing can help with your gas heater Adelaide. Affordable pricing, pensioner discounts and payment plans available. Guaranteed work. Fully qualified tradesmen. Great customer service.
Simply complete the form below, tell us about your plumbing needs & we'll get a quote to you within 24-Hours. For emergency services call 1300 328 238 or 0414 83 55 66.
Beat the winter chill - Book your gas heater servicing today!
If you're looking for experts in gas heater servicing or repair, call Fawcett Plumbing in Adelaide. We have been in business for over 33 years and have over 20 technicians on the road. Our technicians are on call 24 hours a day, 7 days a week, so no matter what you need or when you need it, Fawcett Plumbing can help.
We are on call when you need a 24 hour plumber Adelaide wide, 7 days a week 365 days a year. Our highly skilled and dedicated Adelaide plumbers have over 250 years of combined experience in the plumbing industry.
Whether you have a gas leak or need a repair, Fawcett Plumbing can clear your address the issue and get your home back to its best in no time at all.
Fawcett Plumbing recommends servicing your gas heater every 12 months to ensure efficiency, safety and longevity. Our gas heater service includes but is not limited to: 
Dismantle, clean and visually inspect the unit for cracks/damage 
Confirming the gas heater is operating correctly and as intended 
Adjusting gas pressures as required 
Checking the safety device 
Re-assemble and operational checks 
We can also give a Certificate of Compliance on completion if it is required.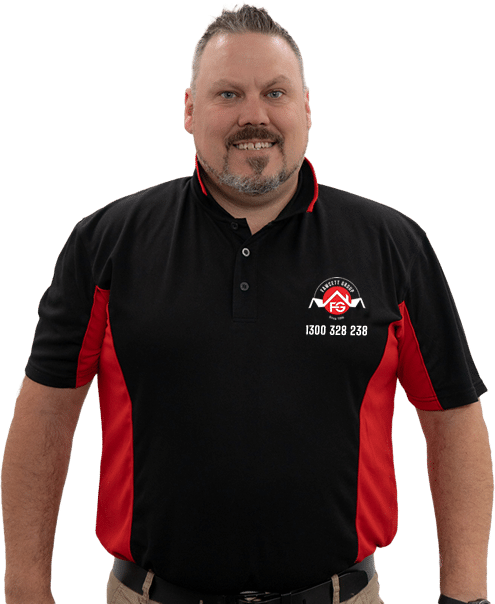 Tracey Paysen
20 January 2023
These guys, Jamie and Luke, were very professional and polite, excellent service
Kimberly Bonython
10 January 2023
This is the third time I have used the Fawcett Group and the whole crew did an amazing job with renovating my bathroom/toilet/laundry areas all because of a leaking problem and I couldn't be more thankful for the wonderful job they have done. They were all professional, polite and let me know step by step what was happening! Thank you so much!
Great work from Reece & his partner on the day. Had the job quoted by Joszef on Wednesday, and able to get Reece in on the Friday before Christmas for a BIG day's work. Unbelievable response time & great work from the guys. Can't recommend highly enough - everything is working like a dream, and the place was left cleaner when they started. Really impressed & will be back!
Chrissy Baines
15 December 2022
Great job Dave and Ash, very professional. It was a very long day and they stayed until the job was done
Viv Williams
14 December 2022
Very professional company from start to finish. Reliable and punctual employees.
TRAN PHILUC
12 December 2022
Good service, professional, friendly staff
Jack Otto
11 December 2022
Electrical switchboard repairs
Neville Patten
6 December 2022
Satisfactory replacement of toilet. Satisfactory removal of rainwater tanks. Get every detail which is important to you in writing. Person who supplies the quote does not perform the work, resulting in misunderstandings.
Fawcett Plumbers Adelaide
Family owned and operated, we are a name you can trust to be the fastest and most reliable plumbing services near you.
Fawcett Plumbing can repair all makes, models and styles of gas heaters. If it turns out your heater is unable to be repaired, we can also give you expert recommendations for a replacement heater based on your needs, the size of your home and of course your budget. 
Having an issue with your gas heater? Give Fawcett Plumbing a call.
Gas leaks can be very dangerous and potentially fatal if not handled or dealt with correctly. Here are some things you can do to minimise the risk of a gas leak or if the leak is already present, there are steps you can take to minimise the damage and ensure the safety of yourself, your family and your property.
The easiest way to identify a gas leak is by the odour. The smell of gas is unique and isn't usually present unless something is wrong. Gas leaks caused by appliances are usually caused by poorly installed, poorly maintained or faulty appliances.
Gas leaks in pipes outside of your home or property can be much harder to detect. There are a few ways that you can help our Gas Plumbers identify the leak: 
Smell of gas that comes and goes 
If your pipes are underground, you may notice a dead patch of grass or if there is a puddle of water, you may notice that it is bubbling.
What to do if you suspect a gas leak?
If you believe you have a gas leak, the first thing you should do is turn the gas off at the meter to prevent it from entering your property. There are usually only two places in which your meter can be found:
A metal box on the sidewall of your home or property or 
Under a plastic cover in your front garden. You should find a gas handle that is in line with the pipe. You'll need to turn it 90 degrees so that it is at a right angle to the pipe. 
If your property uses LPG instead, you'll have an LPG cylinder just outside your home. Turn this off by closing the valve by turning it clockwise. Once you have completed the above: 
Turn off all gas appliances 
Go back inside and turn off all of your gas appliances. If your home has an older oven or heater, you may also need to extinguish the pilot light. There should be instructions on how to do this on your appliance. 
If your home or property has any naked flames such as candles or oil burners, they should be put out immediately. You should then open some windows to allow for ventilation and you should go outside. 
Once you have completed the above, phone a fully licensed gas plumber such as Fawcett Plumbing on 1300 328 238 or 0414 83 55 66 to come and rectify the issue.
Carbon monoxide is the result of the incomplete combustion of hydrocarbon fuels. This can happen with any gas heating appliance, and in turn, most homes or properties. 
You can be exposed to dangerous levels of carbon monoxide from using poorly maintained heating appliances, gas appliances that aren't vented properly, clogged chimneys or blocked exhaust vents, using gas-powered tools or generators close to your homes entry points, using propane appliances and more. Symptoms of carbon monoxide poisoning can include the following: 
Persistent tiredness 

Shortness of breath 

Mild and severe Headaches 

Nausea 

Vomiting 

Weakness 

Confusion 

Loss of consciousness
Preventing Carbon Dioxide Poisoning
Preventing carbon monoxide poisoning in your home or property is rather simple, below are a few different ways in which you can do so: 
Install a carbon monoxide detector in your home. The best place to install it is somewhere that would wake you up or alert you if it was to alarm. It is recommended that you replace your detector every 5 years. 
Have all your gas appliances serviced every year by a qualified technician. 
Use portable flameless chemical heaters outside only. 
When you purchase gas equipment, ensure it has the seal of a national testing agency, such as the Australian Gas Association. 
Ensure your gas appliances are vented properly. It is recommended that they rise slightly as they go outside, this minimises the risk of it leaking if the joints or seals aren't tight enough. 
If your property has a chimney, make sure it is cleaned or cleared every year. If it is not, it can cause a build-up of carbon monoxide inside your property. 
Never burn charcoal indoors. 
Burning any kind of charcoal produces carbon monoxide.
Severe poisoning can also lead to death. Carbon monoxide is considered the most common single cause of poisoning both in the home and in the workplace. This is very alarming seeing as the human body doesn't react in any form to the gas. That is why it is essential to regularly test your home or property. Fawcett Plumbing can conduct a carbon monoxide test at your home, just give us a call.
Request a Quote For Gas Heating Repairs or Replacement.
Simply complete the form below, and tell us more about the work you require. We'll then review it and get a FAST quote out to you within 24 hours.