Fawcett Plumbing can help you with any plumbing needs in Salisbury. We offer Affordable pricing, pensioner discounts and payment plans available. Guaranteed work. Fully qualified tradesmen. Great customer service.
A Great Local Plumber Salisbury Can Trust
No matter where you are in Salisbury and beyond, Fawcett Plumbing can send out a plumber Salisbury locals just like you have been relying on for over three decades. With great prices, guaranteed workmanship, pensioner discounts and payment plans, we combine the most professional and experienced service with the very best in customer care.
From Salisbury Downs to Salisbury East, Salisbury Heights to Salisbury Plain and beyond in the sprawling City of Salisbury, residents and local businesses have been calling Fawcett Plumbing for a reliable and affordable Adelaide plumber since the 80s. From a spot of maintenance to a fast fix or an urgent emergency that requires 24/7 attention, we'll say yes to every job – big, small or complex, domestic, commercial or industrial.
Had Troy come out and replace my hot water unit. I phoned in the morning with no hot water and I was up and running again by the afternoon. Very very happy with the prompt and efficient service that I received. 10/10 would recommend!!
Had a new power board and down lights installed....price quoted was very reasonable, workmanship excellent and Andrew was efficient and ran me through everything I needed to know. I have used the Fawcett Group before and they continue to carry out 1st grade work. Highly recommend.
Called this morning about a blocked pipe in the bathroom and Ian was at my place by 12pm. Worked his magic and sorted our issue perfectly. Very informative and professional. Highly recommend Ian and the Fawcett Group.
How to SAVE money and Avoid Being Ripped Off When Hiring Your Plumber
BONUS GIFT: Get A $50 Voucher inside to use on your next service!
Simply complete the form below and tell us a bit more about the work you require. Our team will then price the work and give you a up front fixed quote. 
Your details are 100% safe. We respond within 45 minutes on average.
Your search for the best Salisbury plumber is over
With our decades of experience, our friendly and fully-licensed professionals and our vast range of services across the plumbing and gasfitting worlds, family-owned Fawcett Plumbing has established a solid reputation throughout Salisbury, the northern suburbs and beyond.
We always promise that we will:
Turn up on time
Offer same-day services in most cases
Be clean, fast & friendly
Be fully licensed, professional & insured
Use the latest gear and top-quality parts
Provide 100% workmanship guarantees every time
Offer fair, fixed, upfront pricing
What can Fawcett Plumbing do for you today?
When you call a local plumber, you want to know ahead of time that they've seen your type of problem or required service before and will know exactly what to do with all the right tools, parts and know-how on hand.
Just some of our reliable plumbing services include:
Blocked Drain Clearing: A blocked drain or sewer pipe is not only disruptive, it can even be unhealthy. Give us a call and a friendly Salisbury plumber will be at your place in a jiffy with all the latest and greatest technology.
Hot Water System: Every household needs reliable hot water, which is why we've been fixing, maintaining and replacing hot water systems for 33+ years. We have 18 fully qualified technicians on hand, so you'll never need to wait for your next hot shower or bath.
Bathroom Plumbing: The taps, bath, shower and toilet all need professional attention from time-to-time, but perhaps you also require trustworthy support and advice for your next round of bathroom renovations, too.
Gas Plumbing: Household plumbing may be important, but so too are all of your gas services – it's how you cook, heat, shower and more. Gas plumbing, though, is also dangerous, so you need to know the fully trained pros doing your repairs and installations put safety above all else.
Emergency Plumbing: Do you smell gas? Has a pipe gone bang? When you require urgent attention, you definitely don't want to wait – which is why our most responsive, thorough, fast and experienced plumbers are always on call 24/7.
A fast plumbing fix is just around the corner
Did you know Fawcett Plumbing can also help with your gutter & downpipe repairs, your gas mains upgrades, your leak detection, and any other required plumbing maintenance, fix or installation that you need done quickly and correctly the first time? No matter your budget, we'll work to ensure you're happy not just with the quality of our work, but the great price – so why not call out one of our fully-stocked vans right now?
Whether you're in Salisbury Park, Salisbury North, Salisbury South or perhaps Parafield Gardens, Mawson Lakes, Paralowie, or Wynn Vale, the people and small businesses of the City of Salisbury have trusted Fawcett Plumbing for 33+ years. It's a progressive, sustainable and connected community that is truly socially, environmentally and economically diverse, so wherever you call home across and beyond Salisbury and the Adelaide Northern Suburbs, we'll always be there for you.
Your Plumbing problem Fixed!
We've made it really easy to get your plumbing problem fixed, so you can tick it off your to-do-list and get on with life…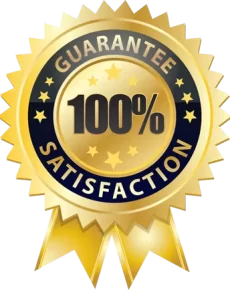 Here at Fawcett Plumbing our customers satisfaction is our #1 focus! Therefor in the unlikely event you're not 100% happy with the job we've done, simply let us know and we'll fix or repair the issue for free until your 100% satisfied.  – That's the Fawcett Promise.
Simply complete the form below, and tell us more about the work you require. We'll then review it and get a FAST quote out to you within 24 hours