Finally, a Local Plumber you can Trust To Turn Up On Time, Do What They Say They Will And Not Over Charge For Their Service!
Book Your Plumber Right Here
At Fawcett Plumbing, providing excellent customer service is our primary focus. Our staff are always ready and willing to provide you the best experience which is second to none.
With the expertise and knowledge our customers have come to expect, Fawcett Plumbing can handle any plumbing, gas and maintenance issues at your residence or place of business.
We're dedicated to providing you with Adelaide's quickest, most competitive plumbing service.
Whether it's a minor leak or a serious pipe repair, we are prepared to tackle both minor and major plumbing issues.
We constantly keep a neat and clean work area since we appreciate the opportunity to be in your home and provide a necessary service. Prior to starting the work, we will also provide you with a written estimate so you will know how long it will take and how much it will cost overall, including parts, labour and how long the job will take.
Jamie
Keira
Courtney
Andy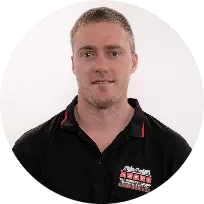 Elliot
Jozeph
Peter
Jordie
Book Your Next Service With Us Today!
Simply complete the form below, and tell us more about the work you require. We'll then review it and get back to you as soon as we can. If you require emergency service, please call 1300 328 238.